Project: 
A use of home produced plastic
Material: 
plastic bottles & plastic rubbish bags & rubber moulds
Preview: 
For the final project, I focused on the most two plastic waste I created in daily life: plastic bottles and plastic rubbish bags. I made them into earrings and cup coasters.
Earrings Inspiration: 
For the plastic bottles thing, I got inspired by the precious plastic project we encountered in class. Since we can melt plastic bags, we certainly can melt plastic bottles. And I wonder what happens to plastic bottles in a state between "being melt" and "not being melt". I checked online and found a material called heat-shrink sheets. Basically people draw patterns on it and use heat guns to shape it.
The difference between heat-shrink sheets and plastic bottles is very subtle. I did some research and found heat-shrink sheet is a more stable material compared to PE plastic. PE doesn't shrink evenly and is hard to dye on color. So I wanted to try using PE and PET plastic bottles.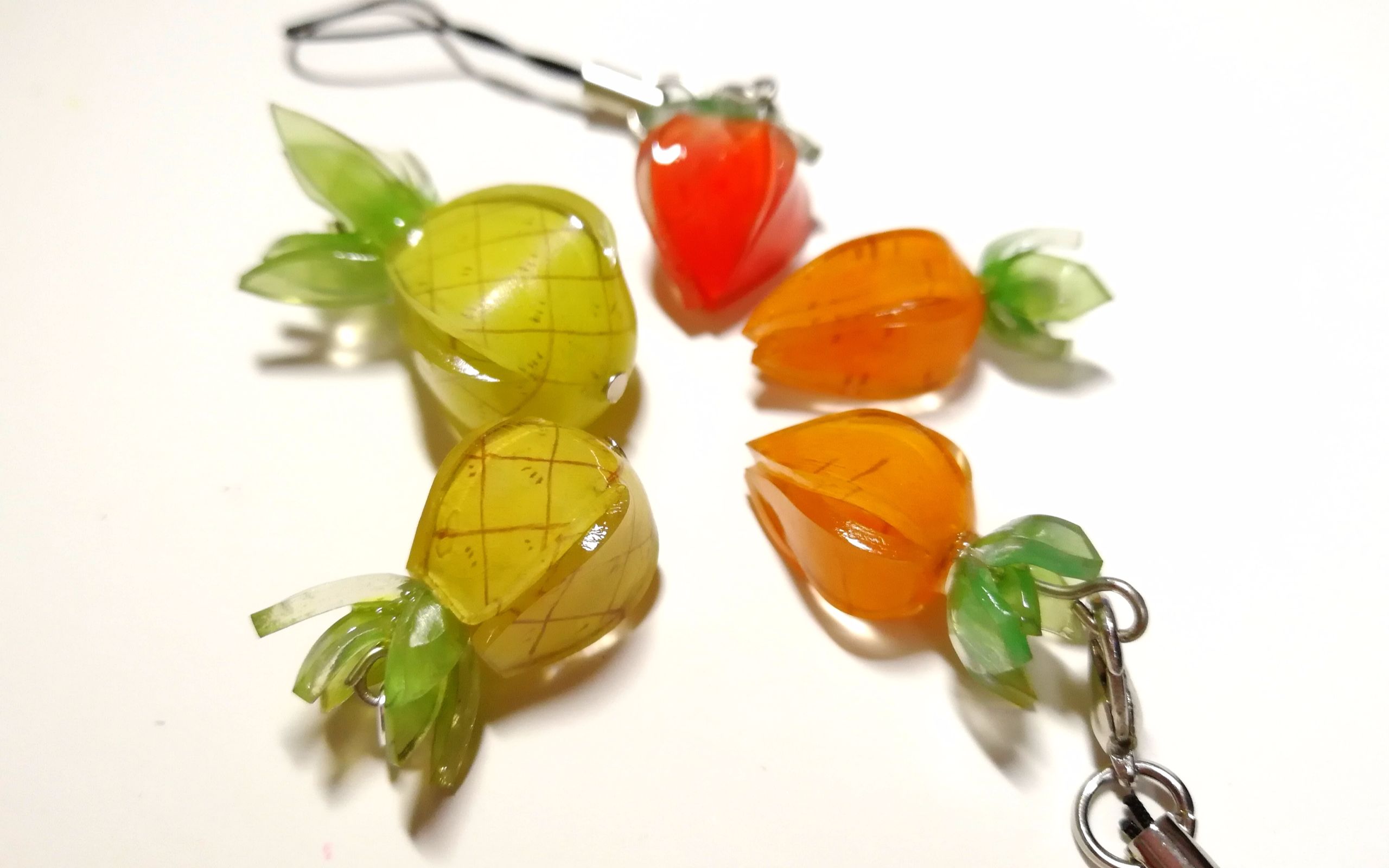 Earring Process: 
I cut plastic bottles into round pieces of different sizes. Then I used a candle to heat beneath. It's a very tricky work, I have to control the distance between plastic pieces and flame very carefully, otherwise the plastic pieces melt and turn black immediately.
A interesting thing about plastic bottles getting heated is that they curve into different directions, but not randomly. So I can decide the direction I want and the pattern that looks nice.
Coaster inspiration: 
I got inspired by the typical repeating pattern on Chinese tea coasters. Thus I think of how can I do the repeating pattern of plastics. Like, how can I connect individual plastic parts together.
So first I created  four same heart shaped plastic cchunks using waste plastic bag. Then I started working on the connection technique. I tried three ways, using toothpastes, using glues, and using another piece of melt plastic.